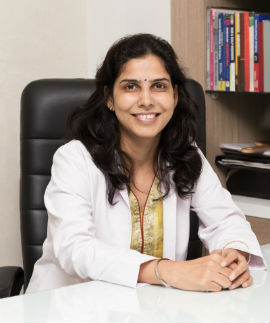 She has completed her MBBS and M.D. in Dermatology from Government Medical college, Amritsar.
She has worked as assistant professor in ERA Medical college, Lucknow.
She has been associated with KAYA skin clinic in Lucknow and Ahmedabad as a Senior consultant. She has had had the privilege of practicing with past IADVL president & renowned cosmetologist Dr Suresh Talwar in Lucknow.
She has been trained in advanced cosmetology and dermatosurgery and has immense experience on various treatment modalities for vitiligo and Alopecia.
She is a permanent member of IADVL and CSA.
Her keen areas of interest are clinical dermatology, Newer anti-ageing therapies and LASERs.
She has following certifications to her credit:
She is trained and certified for use of various LASER in dermato-cosmetology.
Various treatment modalities in Vitiligo
Advanced Medical cosmetology training by Kaya skin Clinic
Derma-Fillers (Juvederm) training Programme by Dr Raspaldo from Allergan Academy, France.
Face lift filament therapy- Non Surgical face lifts.
Copyright © 2015 Twachaa Skin Clinic
Website Designed & Developed By: